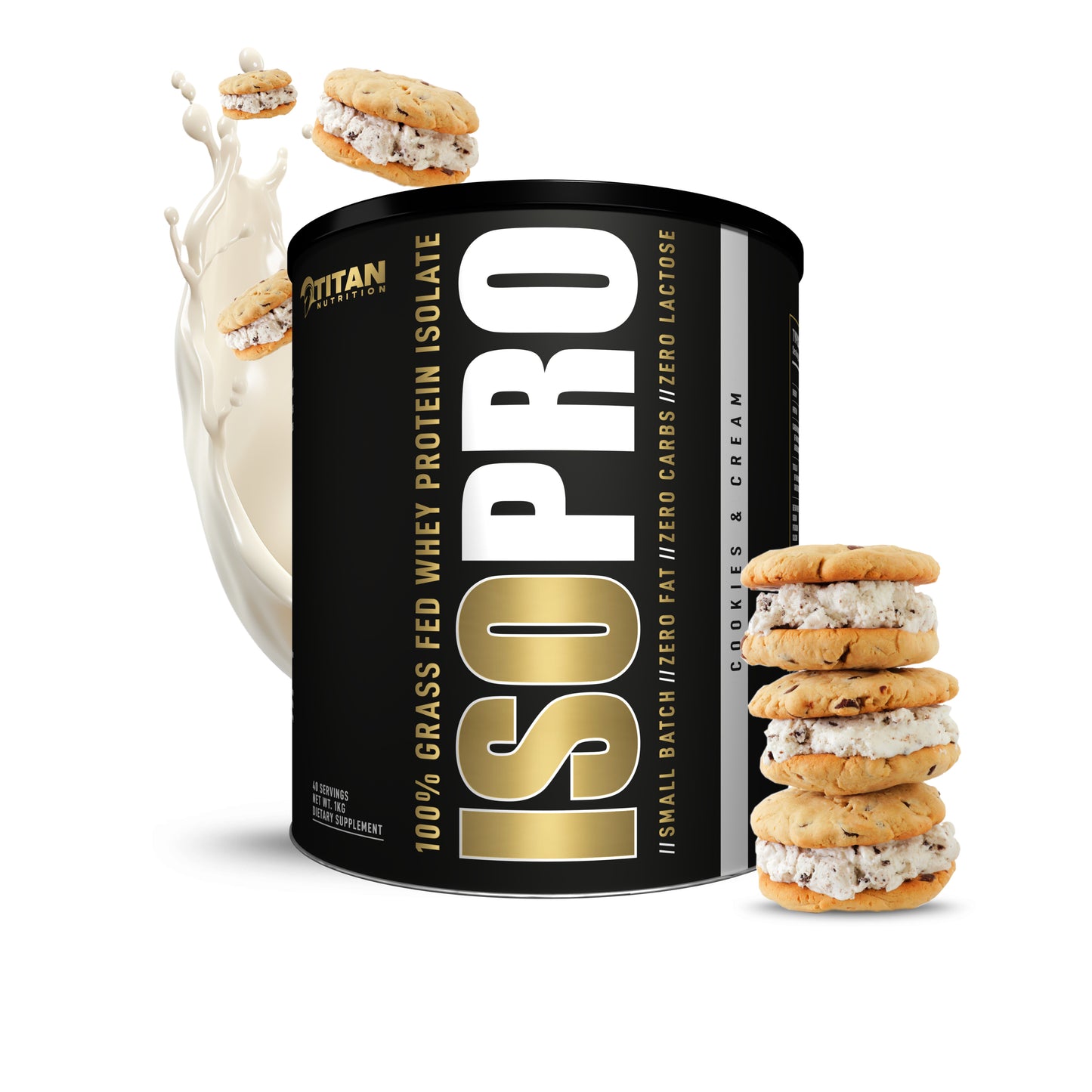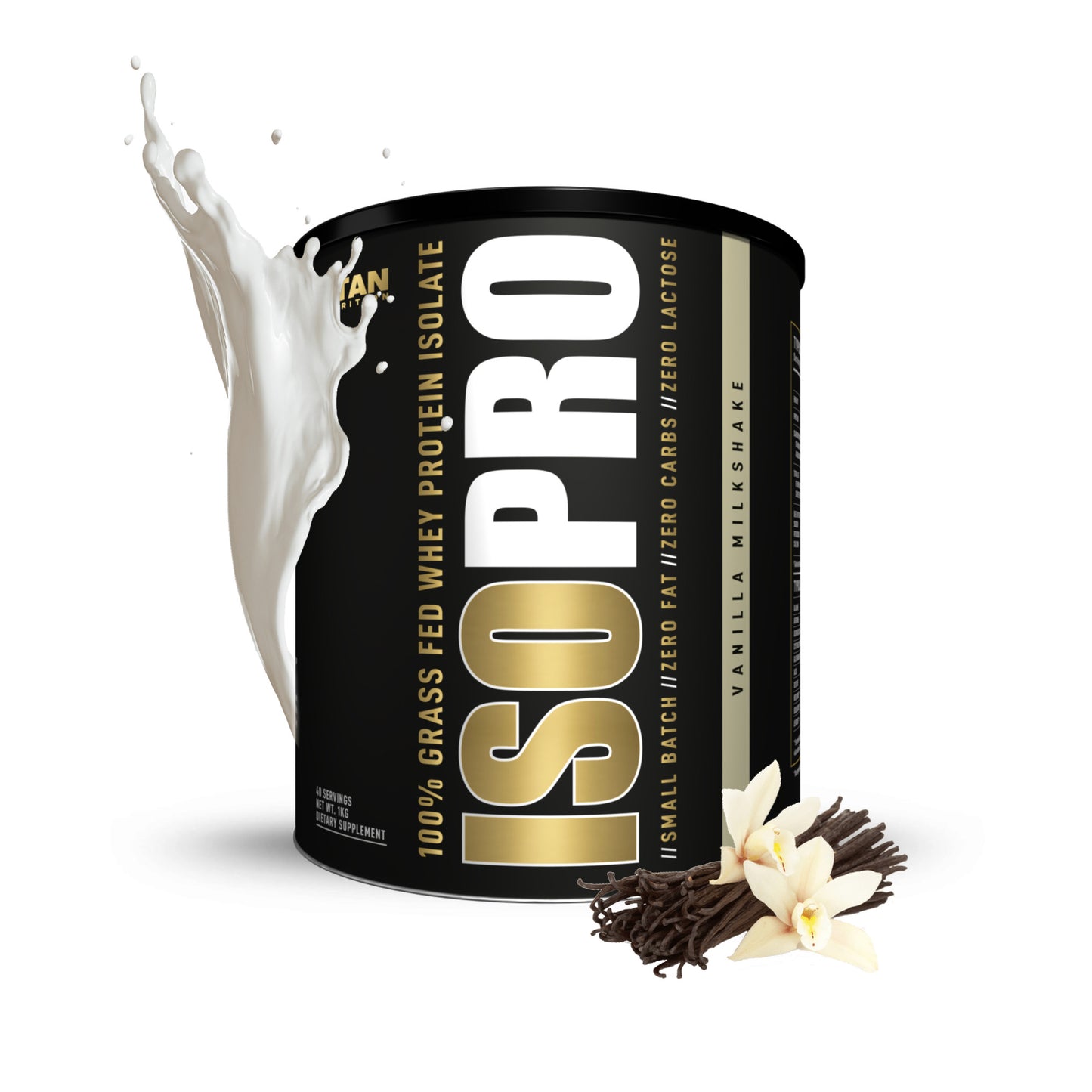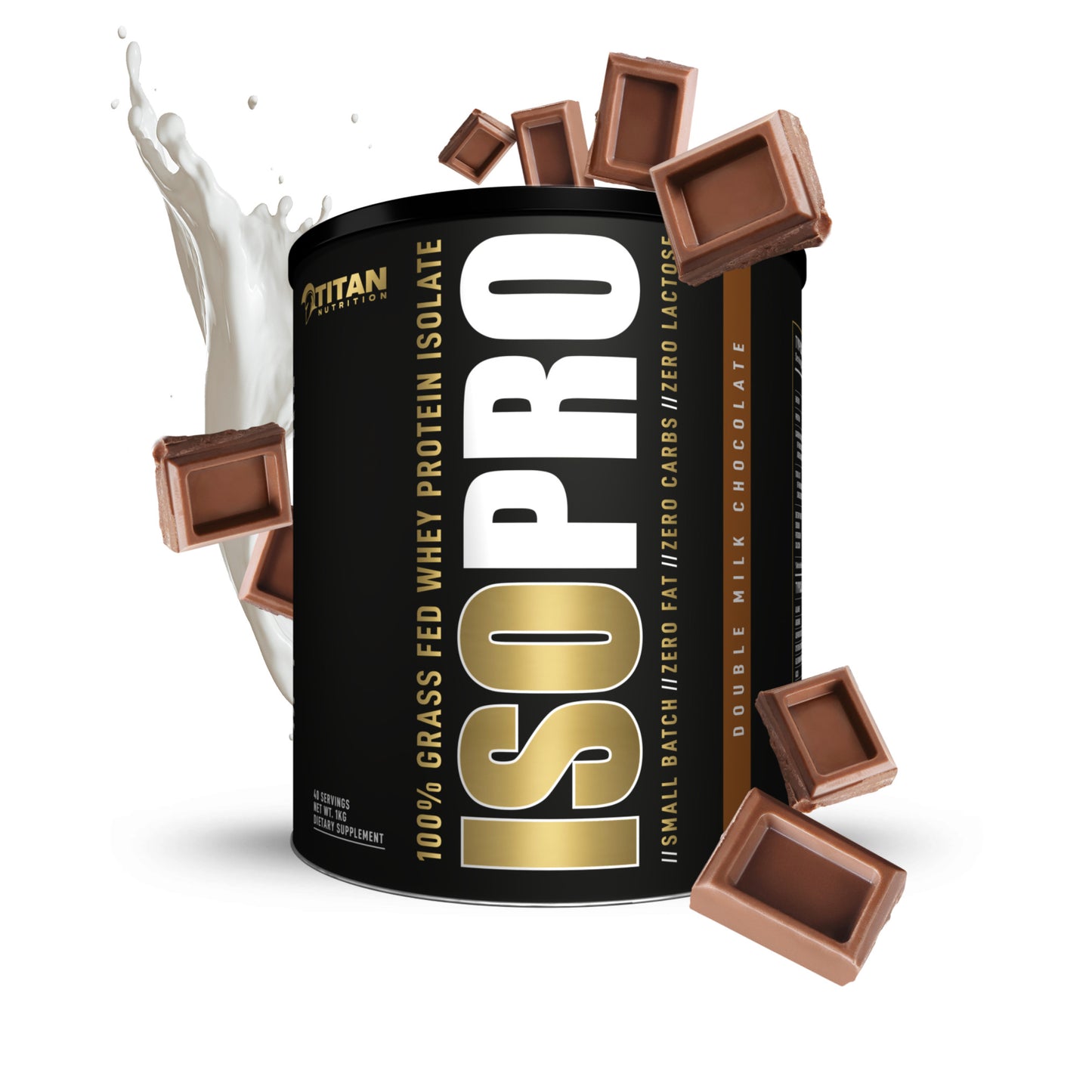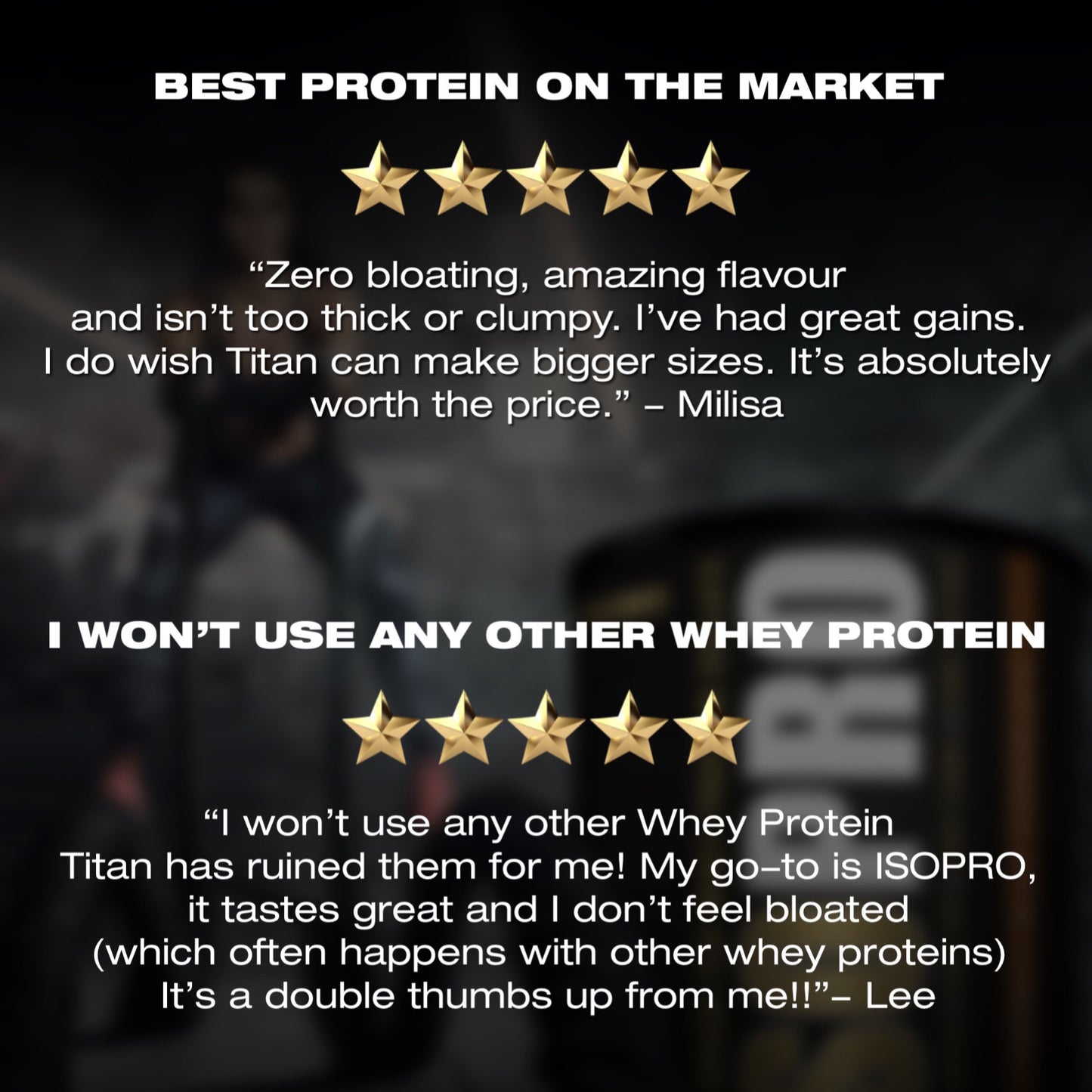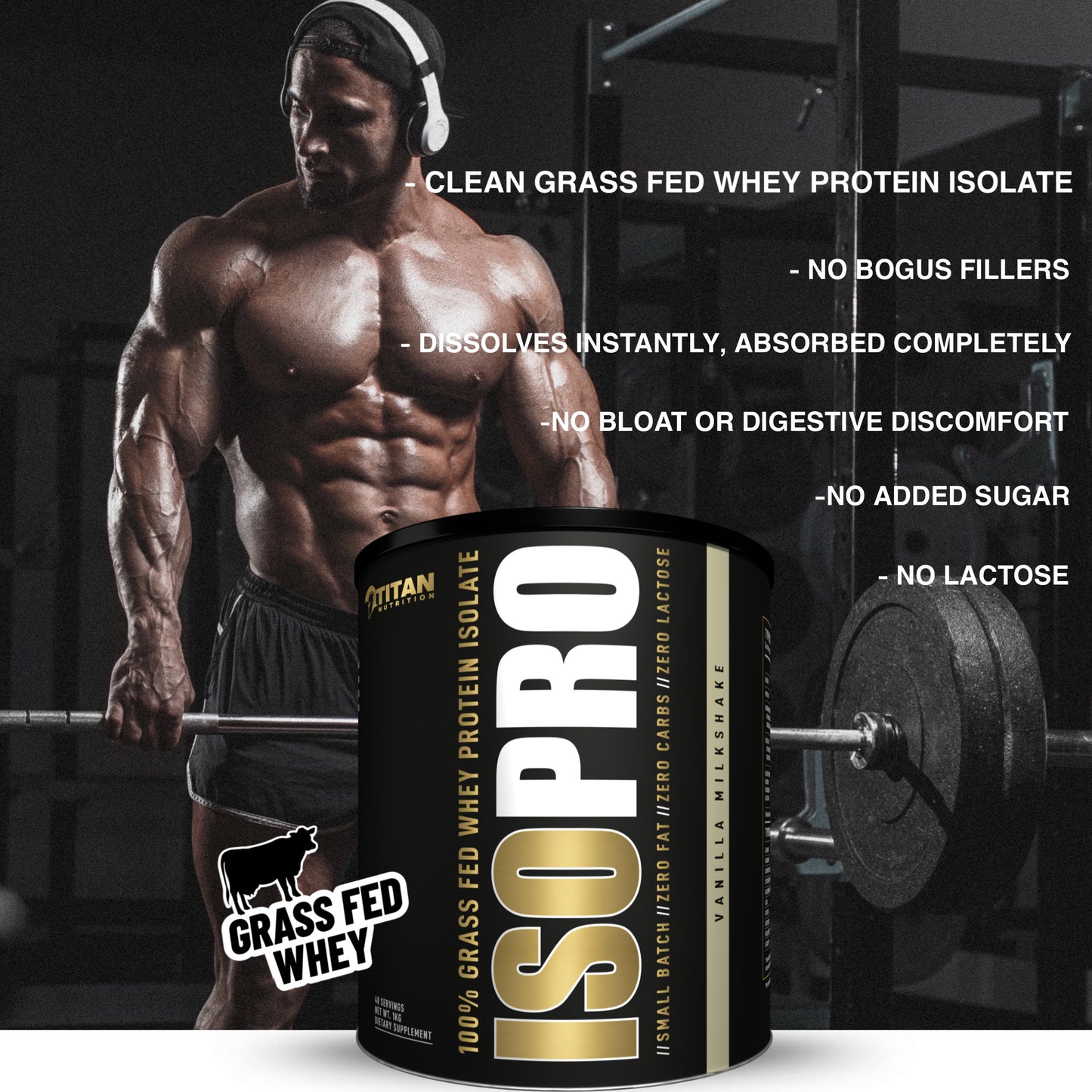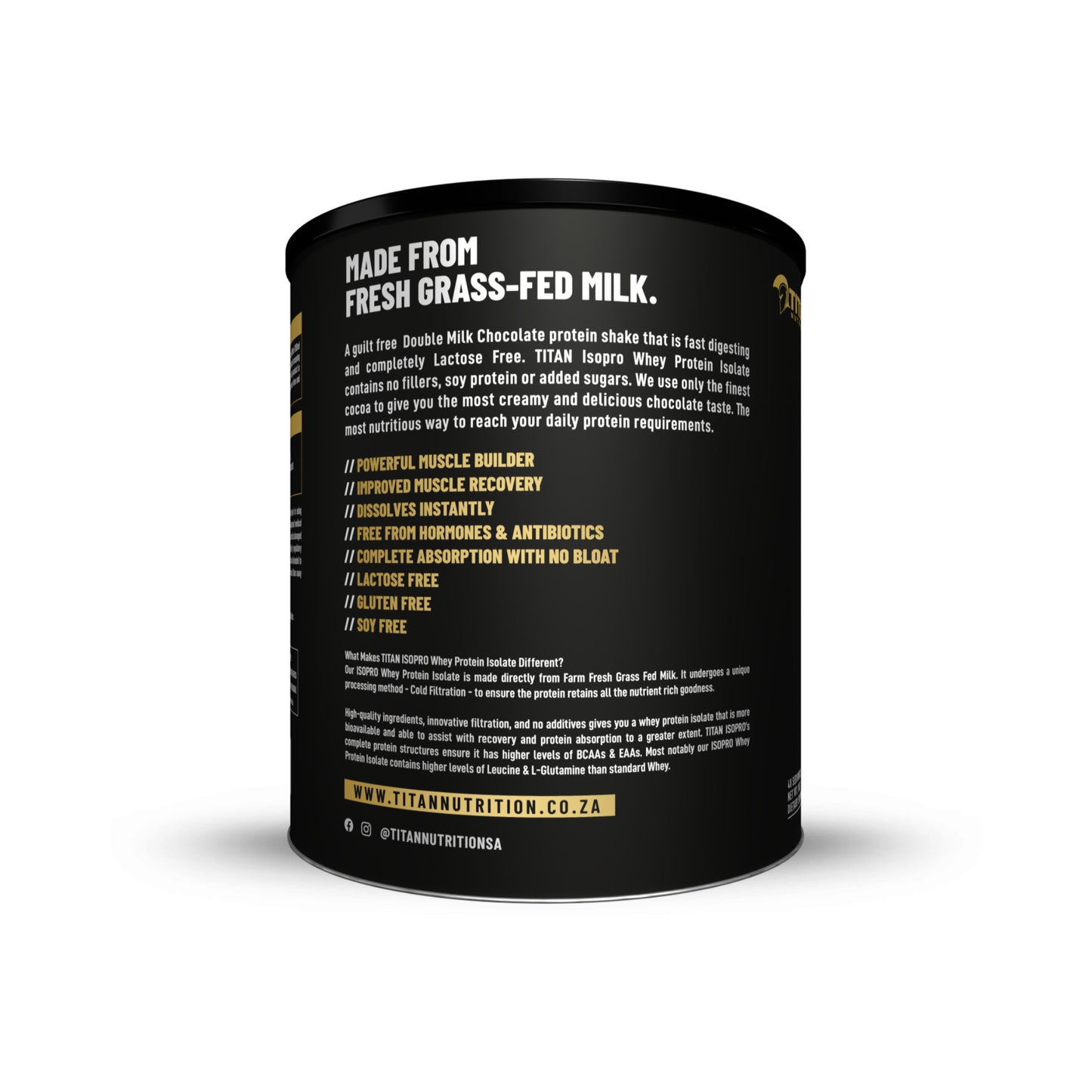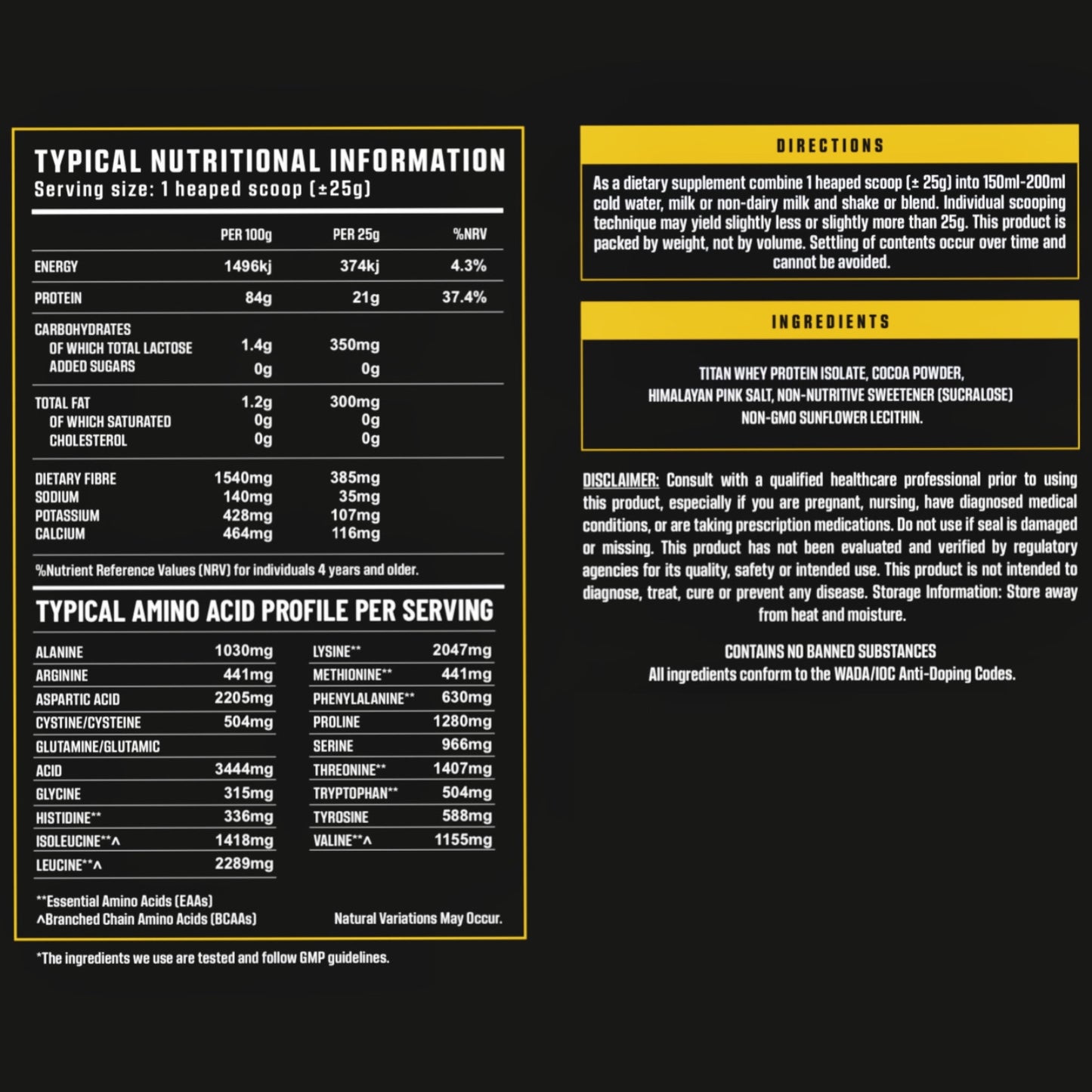 ISOPRO Grass Fed Whey Protein Isolate 40 Servings Net Wt. 1KG
Regular price

R 799.00

Sale price

Unit price

per


MADE FROM FRESH GRASS FED MILK.
A guilt free protein shake that is fast digesting and lactose free. TITAN ISOPRO Whey Protein Isolate contains no fillers, soy protein or added sugars. We use only the finest ingredients to give you the most creamy and delicious taste. The most nutritious way to reach your daily protein requirements.
Benefits Of TITAN ISOPRO;
// POWERFUL MUSCLE BUILDER
// IMPROVED MUSCLE RECOVERY
// DISSOLVES INSTANTLY
// COMPLETE ABSORPTION WITH NO BLOAT
// LACTOSE FREE
// GLUTEN FREE
// SOY FREE
 What Makes TITAN ISOPRO Whey Protein Isolate Different?
 Our ISOPRO Whey Protein Isolate is made directly from Farm Fresh Grass Fed Milk. It undergoes a unique processing method - Cold Filtration - to ensure the protein retains all the nutrient rich goodness.
High-quality ingredients, innovative filtration, and no additives gives you a whey protein isolate that is more bioavailable and able to assist with recovery to a greater extent. TITAN ISOPRO's complete protein structures ensure it has higher levels of BCAAs & EAAs. Most notably our ISOPRO Whey Protein Isolate contains higher levels of Leucine & L-Glutamine than standard Whey.
Our ISOPRO Whey Protein Isolate contains;
Zero Soy,
Zero Fat,
Zero Sugar,
Zero Gluten,
When to take:
During the day, before, and after training.
DISCLAIMER: This is a complementary medicine and has not been evaluated and verified by the South African Health Products Regulatory Authority for its quality, safety or intended use. Use of this product must not substitute the obtaining of medical advice from a registered health professional for any health conditions you may have. To avoid an adverse reaction, please obtain advice from your medical practitioner if you are pregnant/breastfeeding, have a medical condition, or are taking any medication.