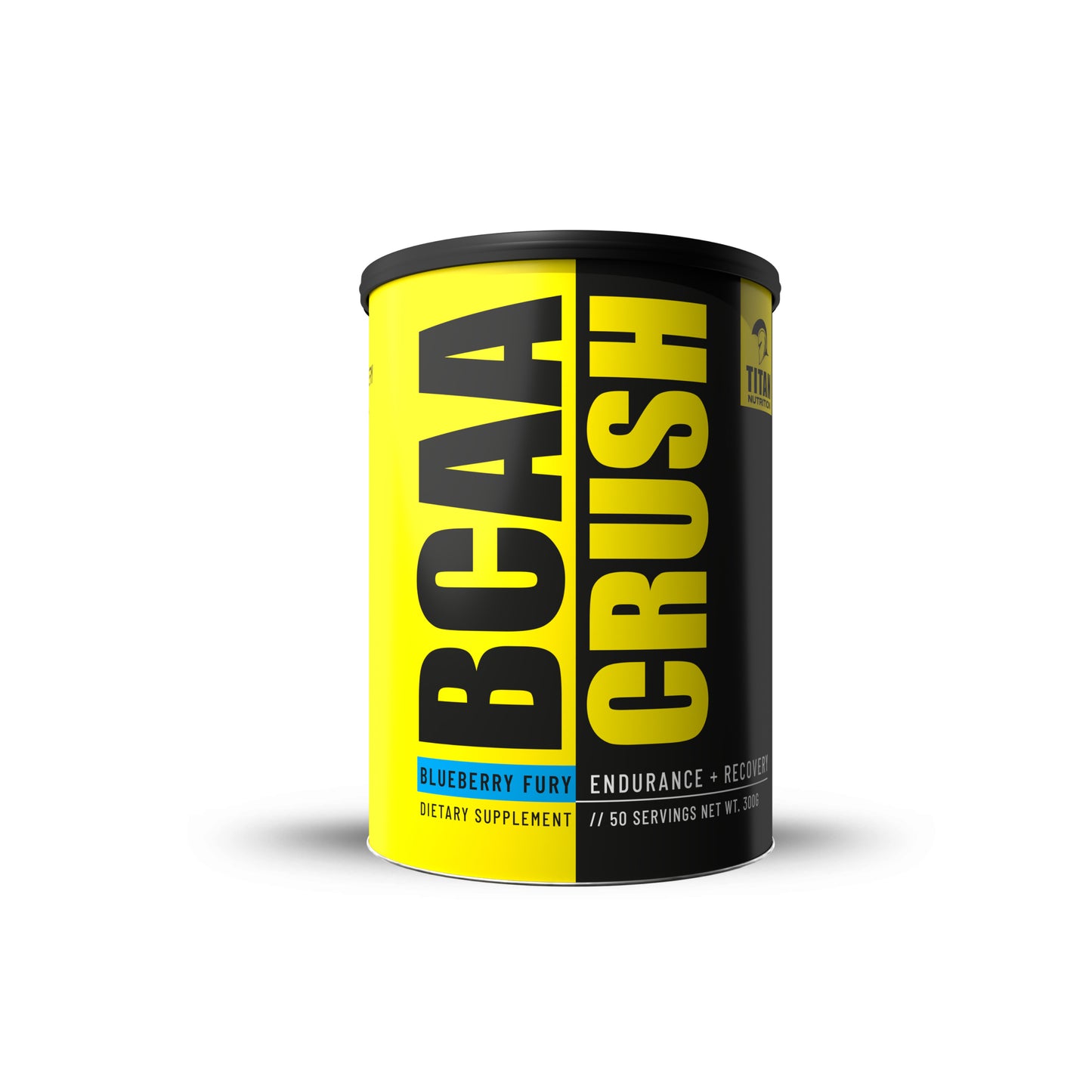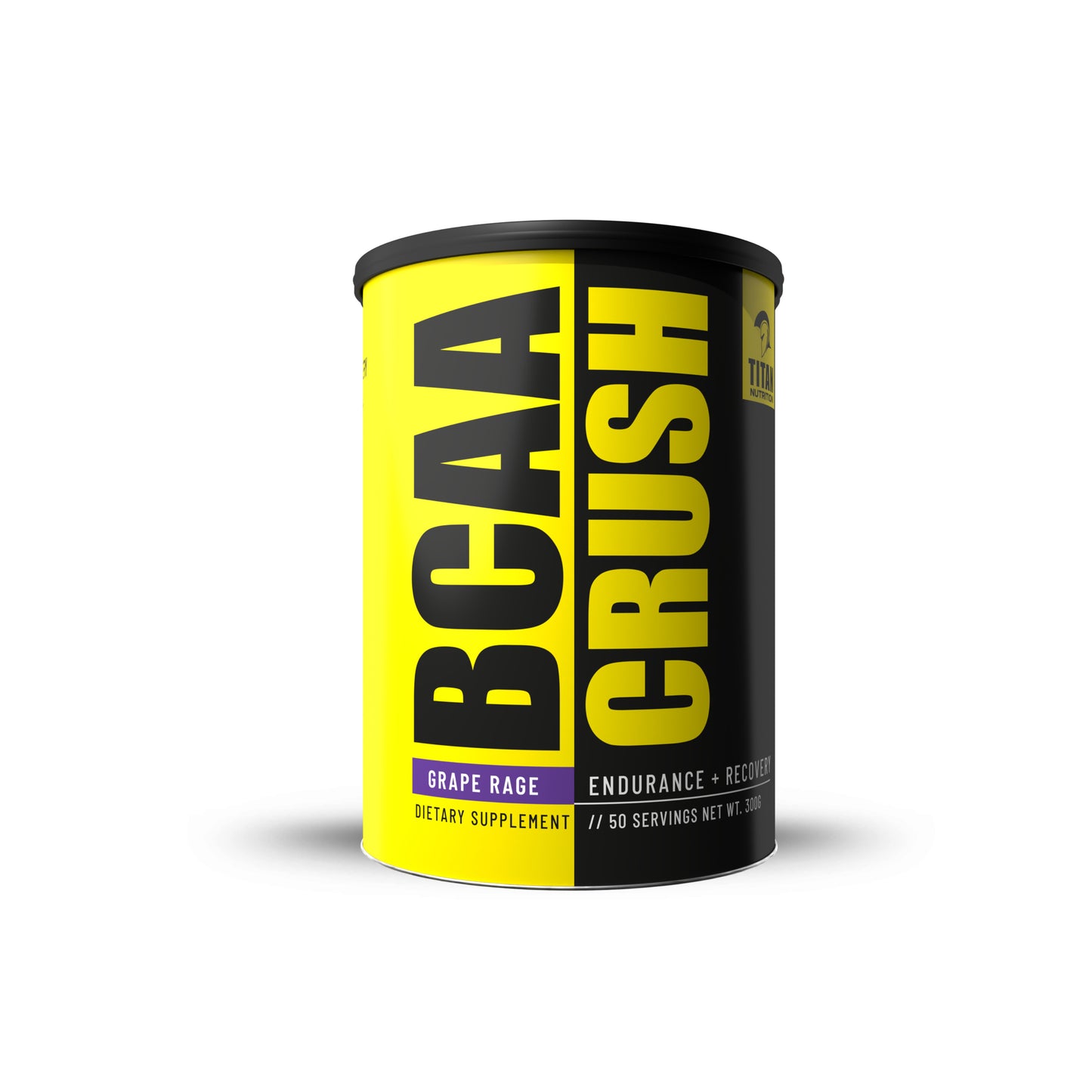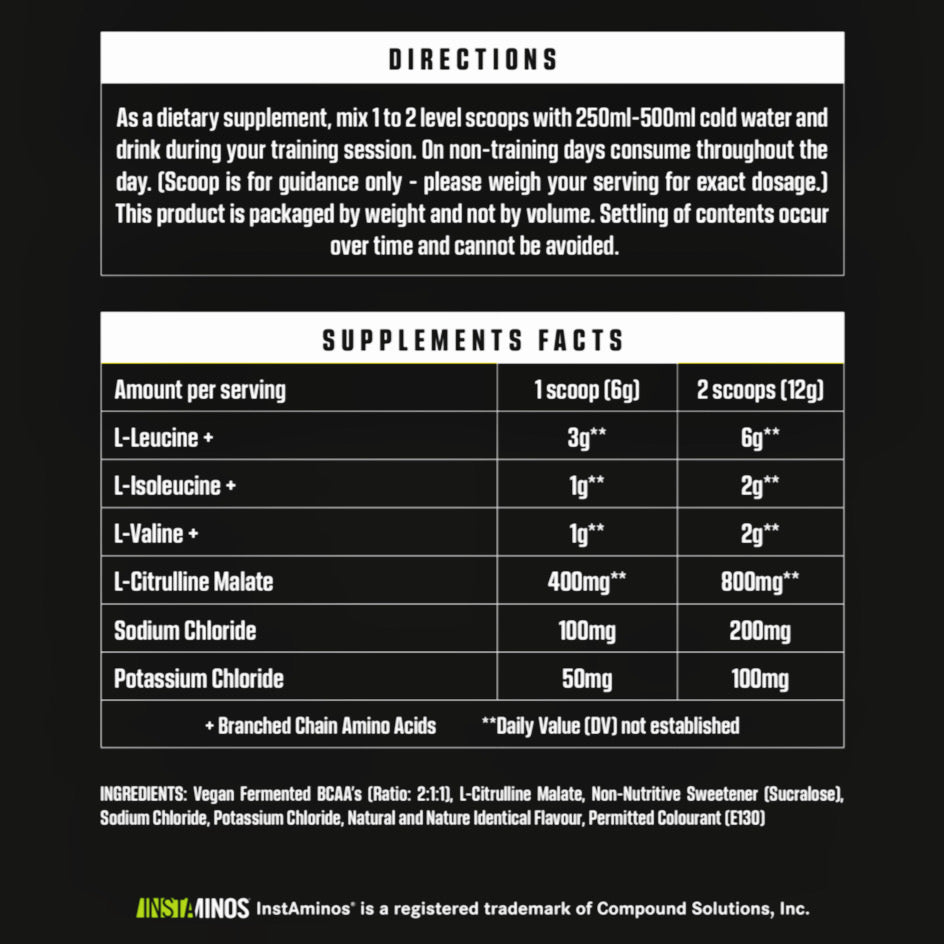 BCAA CRUSH Endurance + Recovery
Regular price

R 369.00

Sale price

Unit price

per
Branched Chain Amino Acids, or BCAAs, are three of the essential amino acids your body does not produce on its own but requires to operate. These three amino acids; Leucine, Isoleucine, and Valine can help increase muscle protein synthesis, increase muscle growth and decrease muscle fatigue.
The use of BCAAs might help prevent you from slipping into a catabolic state during periods of fasting, cardio or intense training. Designed specifically for intra-workout consumption and shown to be effective, BCAA's are one of the most trusted supplements in the industry.
Benefits Of Adding BCAA Crush As An Intra Workout Supplement;
Increased Endurance,
Supports Muscle Growth,
Preserve Lean Muscle,
Decrease in Recovery Time and Muscle Soreness.
You don't just get the feeling of being recovered… you are truly recovered.
Directions for use:
As a dietary supplement mix 1 to 2-level scoops with 250ml - 500ml cold water and drink during your training session. On non-training days consume throughout the day.
DISCLAIMER: This is a complementary medicine and has not been evaluated and verified by the South African Health Products Regulatory Authority for its quality, safety, or intended use. Use of this product must not substitute the obtaining of medical advice from a registered health professional for any health conditions you may have. To avoid an adverse reaction, please obtain advice from your medical practitioner if you are pregnant/breastfeeding, have a medical condition, or are taking any medication.